Some people ask, why I don't compete in FreerideWorldTour, when I have named my homepage: www.freeridegirl.com ?

For some years back, I named this homepage/blog "freeridegirl.com", because the name/domain wasn't taken & I love skiing powder & being out in nature, away from people, away from the daily life pressure. Also I will show the world that skiing in off-piste is not always about competing (there are too much of that in the world),  but also about other aspects such:
The Feeling, The flow. The freedom. The unity between people hiking up a mountain top, being out in the nature, the moment, the wildlife etc.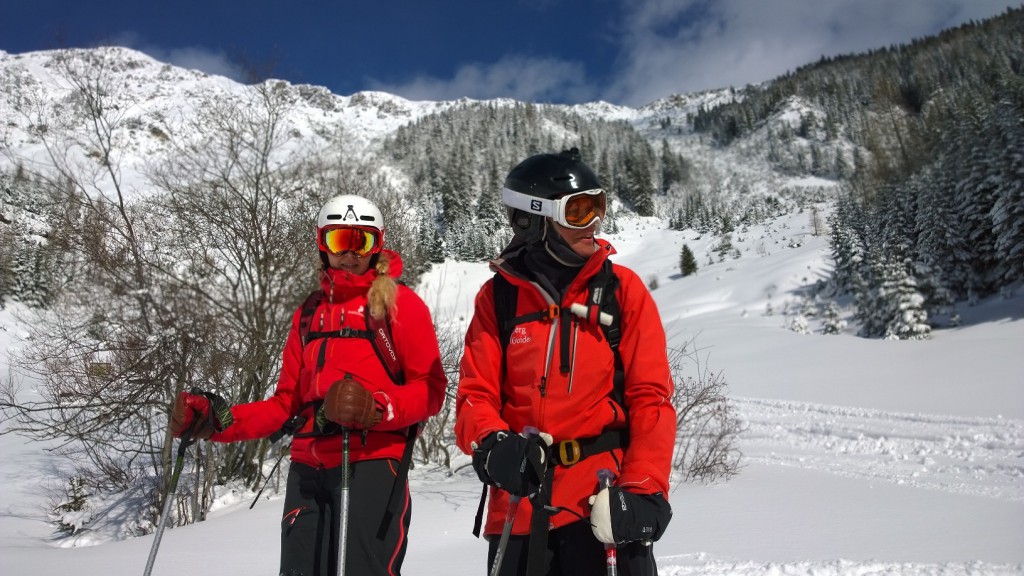 I might have the ski level to compete in a FreerideWorldTour qualifier (I can ski :-)), but it's not my intention with skiing.  I'm also not interested to get injured, and each thing to each time. Right now I don't feel for it. I like to play around on the mountains with friends and teach people and clients and give them a good experience out in the snow.  
Since childhood my whole life has been very competitive (between family, friends, relationships, work, schooltests etc). It was always about being the best, and for what reason?
recognition, satisfaction, making yourself happy, sponsors, and other people happy etc. You might have some additions ? 
Many people like to be the best, and competition makes many people happy, but competition can also be associated with a lot of pressure no matter what subject it's about. And too much pressure is unhealthy… Or at least for me!
I love skiing in off-piste without competing on higer levels. Off course I compete against my self and sometimes agains my boyfriend or brother etc., ( instinct) : -))  making my own goals etc., and I still compete unconsciously with some people while skiing, because I have it in my blood, it was a part of my upbringing. But you can also be a FreerideGirl without competing too much. I just want to show another aspect of it to people. My passion is not always about competing or being the best.  Once it was – but not anymore. Good for that! 
And I have come to this point:
Many people live through to achieve. Sometimes you just have to get to a point that you are good enough as a human being without having to be the best. The people who love you from the heart, they will always be there for you whether you win or lose. Do you understand?
/Anne-Louise
[fblike]